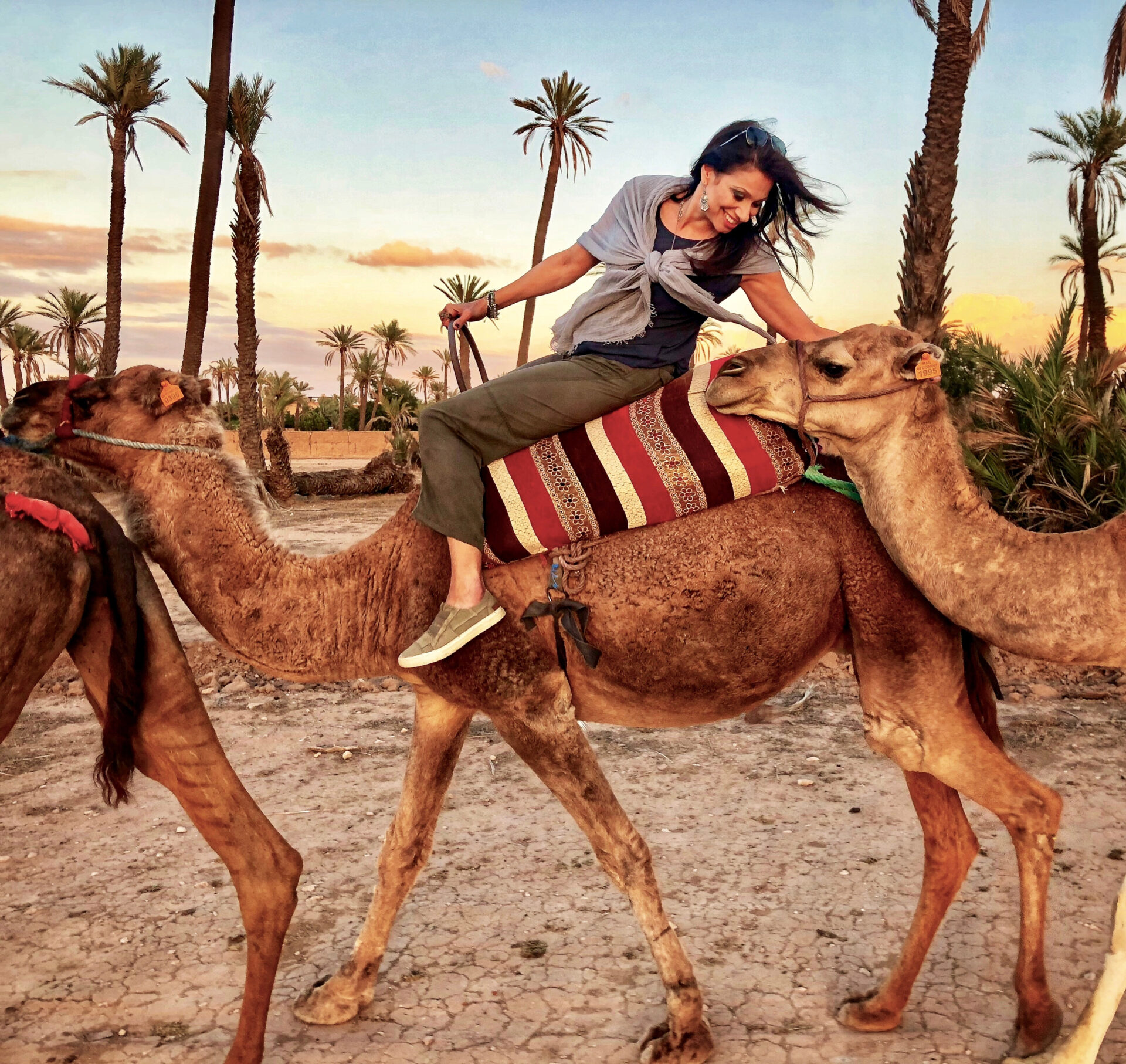 TRAVEL TO THE DESERT OF MOROCCO
There are 2 possible routes to discover the Merzouga desert in Morocco, one leaving from Marrakech and the other leaving from Fez.
If you do not know the location of the deserts of Morocco, it is important that you know before planning your trip to Morocco.
The Erfoud desert, where Merzouga is located, is the typical sand desert with large dunes, just like what we see in the Saara movies.
Then there is the Desert where the dunes are smaller and do not have the ocher color, it is a smaller desert but it is also used to enjoy a night in Jaima.
And finally, recently since 2017 they have created some Jaimas in the Rocks of Agarfay. It is a desert area, but they are rocks. there are no dunes. It is not the best option. An authentic trip to the desert is Merzouga or Zagora.
Below you have a map with the indications of the Stops that I made. I have highlighted Zagora and Agarafay, so that you can locate yourself better.
Which of them to choose? That will depend on the time you have available to make your trip.
In this post I will tell you about an incredible route that I did to the desert of Merzouga leaving from Fez.
My flight was coming from the city of Seville, Spain. by the Ryanair company.

I have taken the flight from Seville to Fez, I did the following route visiting Fez, Merzouga Desert (night in tents and camel ride) and Marrakech:
Day 1 – Seville to Fez (Ryanair)
arrival and transfer to the Riad. ( What is a Riad? )

Day 2 – Fes –
Full day to visit the city.. HWe have visited the medina, the Royal Palace and other interesting places in Fez. If you want to know what you can see in Fez, I recommend that you read this other post. What to see in Fez Morocco

Day 3 Fez- Erfoud
Arriving in the desert I did a quad route at the Xaluca maadid hotel
Day 4 Erfoud-
Night in Jaima with camel ride
Day 5 Erfoud – Dades
(you can also sleep in Ouarzazate)
I have been able to get to know the city of cinema, Ouarzazate, I have had the opportunity to visit a film studio, where the films Gladiator, Babel, etc. have been produced.
I have seen the famous Kasbah of Ait Ben Haddou which is a World Heritage Site.
Day 6 Dades – Marrakesh
Day 7 Marrakech – Seville.
I have also visited Marrakech, I had little time because I usually go to Marrakech once a month, but yes, I have been able to enjoy a bit of the square at night and I had time to do the guided tour the next day before the departure of the flight (the flight leaves at 7:00 p.m.).
This route is excellent, if you want to enjoy Morocco and get to know the authentic Moroccan desert you will be very comfortable in these hotels that I have chosen, there were people of all ages and nationalities. There are hotels for all pockets. It is true that the Xaluca is the best. But it is worth it because the architecture of this hotel is very beautiful. If you want, you can opt for something cheaper, there are trips for everyone in Morocco. Worth.
If you want a quote for a similar trip, write me indicating the arrival and departure date of your flight and the number of people. reserva@almanatour.com
I also recommend that you visit our Morocco travel website
The trip is done in a 4X4 car (or bigger depending on the number of people). and with a Spanish-speaking driver who will be with you throughout the trip.
Apart from doing a private tour we have some trips that go to the desert of Merzouga with camel route and night in Jaima.
Below I indicate some of our trips to Morocco.