Argan oil , why it is a trend worldwide
What is argan oil for?
Argan oil It is one of the most complete vegetable oils with unique properties; Below we explain its main advantages, contributions and recommendations to choose the ideal options.
What is oil argan
Argan oil comes from the extraction of the resin contained in the seeds of the argan tree, an endemic species of Morocco , where it has been used since time immemorial; although currently its properties are also enjoyed throughout the world.
It is an edible oil, and even the traditional practices and uses have been formally declared a cultural heritage of humanity; in addition to also having multiple cosmetic applications.
Argan oil properties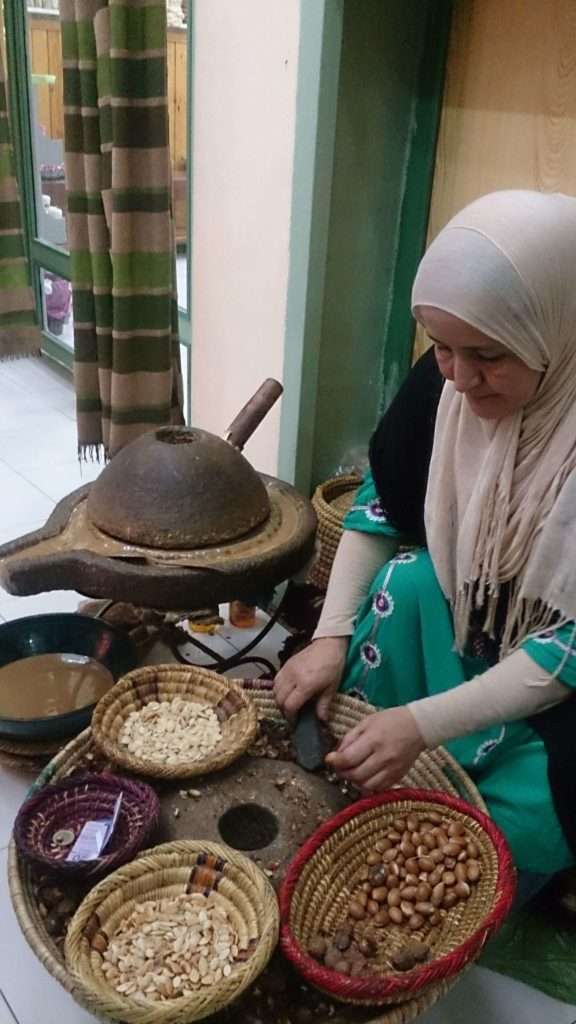 Argan oil has 20% saturated fatty acids, in addition to a large proportion of? -Tocopherol, for which scientific studies have concluded that it is possible that it is a factor in reducing the risk of cancer, as concluded by research published in 2003 in the European Journal of Cancer Prevention.
This type of tocopherols have a great antioxidant contribution, in addition to being also rich in linoleic acid, which is important to incorporate into the diet, as it is not synthesized naturally in the human body.
What is argan oil used for?
Some of its main applications are the following:
Kitchen room
Since time immemorial it has been used in the traditional food of Morocco, it has a nice touch similar to walnut, and it is also used raw, to soak salads, bread, couscous and similar foods.
In fact, scientific studies have also found evidence that replacing butter with argan oil can reduce bad cholesterol and triglycerides in the body.
Skin
Argan oil is also one of the top-rated products for skin moisturization . For example, you can apply it regularly to dry areas of your skin, although if you massage it on the cuticles , it also encourages the growth of nails on the feet and hands.
Another treatment recommended by health and beauty professionals is exfoliation with argan oil, which will remove dead cells, also generating a rejuvenating effect.
Its revitalizing effect also makes it highly valued to prevent stretch marks , wrinkles , as well as to reduce the effects of scars and other marks on the skin.
Check our Blogwith Recommendations to travel to Morocco
Hair
The properties of argan oil have also made it an excellent hair product. By gently rubbing a few drops into the ends and scalp, when it is wet, you will condition your hair to take care of its health and stimulate growth.
Although you can also apply it dry, which will help to strengthen it and make it more manageable.
How to buy Argan Oil
It is important to know well the argan oil to buy authentic and original products, being the pure option, the most recommended. It must have a smell, but very mild, similar to sesame and it must be translucent gold, although the food is darker than the cosmetic, of a tone similar to honey.
The texture in cooking oil may have small deposits, and in the case of cosmetics, make sure that it is not sticky or too greasy.
You should also know that there are differences between industrial and artisan argan oil, the latter is still made by women with traditional methods, and is backed by the Union of Cooperatives des Femmes de l'Arganeraie.
In the same way, if you buy on platforms like Amazon, you have the advantage of being able to consult the opinions of other buyers, to find the alternatives with the best opinions, also considering the best relationship between quality and price.
Check our Trips to Morocco and enjoy an unforgettable vacation
Argan Oil is also called Liquid Gold. Discovered by the pharmaceutical and beauty industry, its formula and extract are present in the most diverse personal hygiene products. Bath gel, moisturizers, hair masks, etc.
The Berber pharmacy, which is the origin of the natural products we consume, has been created by Arab hairs thousands of years ago. For this reason, in Muslim culture we see that women use spices, preserves, ointments and many herbs in the kitchen and at home, which years later became part of the Western kitchen and pharmacy.
Apart from Argan Oil, products such as Rosehip can also be easily found in traditional Berber pharmacies in Morocco.